SRF Center Activities
Compassion Committee
"Compassion toward all beings (daya) is necessary for divine realization, for God Himself is overflowing with this quality. Those with a tender heart can put themselves in the place of others, feel their sufferings, and try to alleviate it."
— Paramahansa Yogananda
The role of the committee is to offer prayers and, if suitable, practical support, to SRF devotees at times of need. This is primarily a praying group. It is also a fulfilling work for devotees who want to serve but can't be actively involved in regularly attending the Centre. All requests for prayers are sent to their elected coordinator, who distributes the requests to the praying members. There is usually a list of about 30 people who receive daily prayers for about 3 months.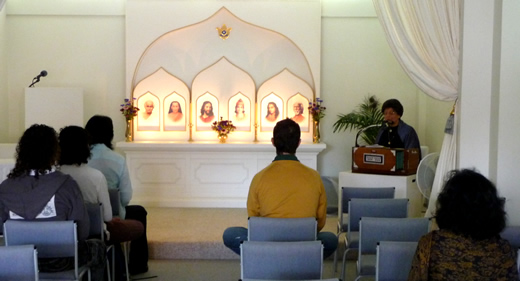 Book Room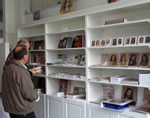 Our Book Room is open on Sunday from 12:05 pm and on Thursday from 8:20 pm. No sales on Fridays or after special services - sorry.
We have the comprehensive selection of SRF books, current SRF magazine, photographs, CDs and DVDs.
Sunday School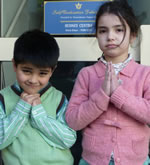 Sunday School is for children age 4-12.
The purpose of SRF Sunday School is to inspire children to seek God and love Him above all else, and to share His love with all.
We here at the Centre look forward to another joy-filled class of fun and learning.
Teen Group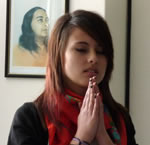 A Youth Group for teenagers from 13 years of age and up.
Its purpose is to give teenagers the opportunity to develop or further develop spiritually according to Self-Realization Fellowship teachings and to use those teachings to support them in their everyday lives. We have a group of dedicated youth taking part in it.
Kirtan and Meditations
Kirtan meditations include longer periods of devotional singing to God accompanied by traditional Indian instruments including a harmonium, cymbals, tablas, and a tamboura.